BOLOGNA WATER DESIGN SEPTEMBER 25 to 29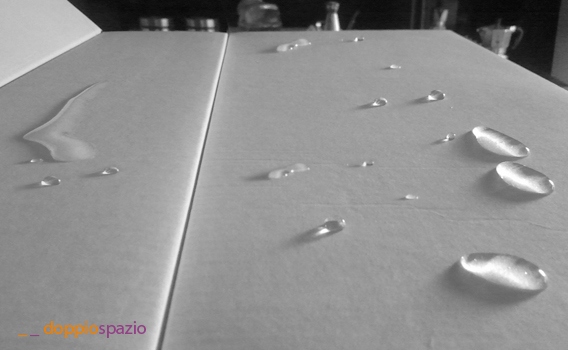 http://www.bolognawaterdesign.it/
BOLOGNA WATER DESIGN
Inauguration: Tuesday, September 25, 7 pm
Open September 25 to 29, 2012 from 10 am to 10 pm
Old ?dei Bastardini? Hospital - via d'Azeglio 41 - Bologna
Water which is pure and ecological by nature, is the inspiration for eco-design projects created by Doppiospazio, a young, innovative, Italian, architecture and design studio. From material research to new technologies, Dooppiospazio experiments with a strong environmentally-conscious projects that combine beauty and functionality: from temporary stand set-up, to items for interior and exterior design. This sensitivity finds full expression in the cardboard design line, ?Etcetera-design?, created and designed by Doppiospazio, and previewed by Face Creative Link at the Bologna Water Design, from September 25 to 29, in its new technical evolution. The new "Etcetera-design+" makes cardboard water resistant thanks to the protective treatment, Ector, an exclusive patented formula based on nanotechnology research. The new "Etcetera-design+" product line is 100% Made in Italy and is 100% ecological
as even the coating is solvent-free, hypoallergenic, and non-polluting; it allows complete recovery of the object at the end of its lifetime through recycling. This is a design that cares for the environment yet is practical and creates new lifestyles. Research at Doppiospazio combines
movement, creativity, harmony, originality, and emotions. Chairs, tables, and d?cor elements, beautiful to look at and practical to use, able to redesign any space, bothindoor and, now for the outdoors.