ETCETERA DESIGN IS A GLOCAL PARTNER FOR THE ROME LEG OF THE BMW i.BORN ELECTRIC TOUR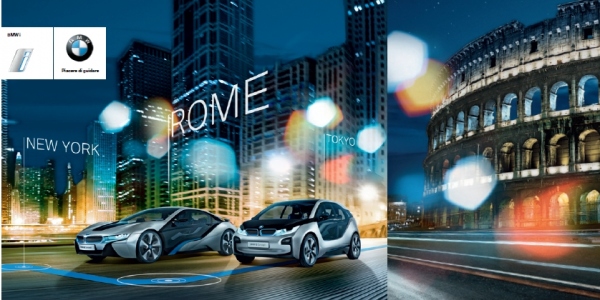 The ETCETERA-DESIGN brand by LITHOPACK with DOPPIOSPAZIO has been selected as a glocal partner for the Roman leg of the BMW i.BORN ELECTRIC TOUR.
The BMW i Born Electric Tour will be held in Rome from June 21 to 23, 2012 at the Palazzo delle Esposizioni. Come discover the new BMW i3 Concept and the BMW i8 Concept, the first electric cars by BMW i, and you will get a preview of the future and current BMW i sereis and high-end mobility.

The BMW i Born Electric Tour will change the perception of high-end products and how we can develop more sustainable consumption for the future. That is why the German company is working with local designers and companies invovled in the development of a new-generation, high-end series of sustainable luxury products. ETCETERA-DESIGN will be among the partners for the event and will present its recycled cardboard design products.
Palazzo delle Esposizioni
Via Nazionale, 194
Rome
Free entry
June 21 10 am to 6 pm / 9 pm to 2 am
June 22 10 am to 6:30 pm
June 23 10 am to 6:30 pm
http://www.youtube.com/watch?v=-hjcLB4zDZs
http://www.bmw-i.it/it_it/bornelectric-tour-program/