The ETCETERA-DESIGN Temporary Store in Bologna.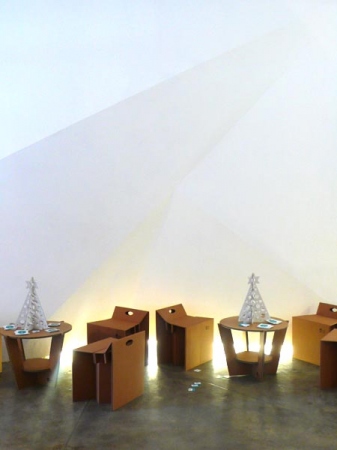 On September 9, for the opening of the first Etcetera-Design TEMPORARY STORE, the space Rizoma has been transformed into a street bar for cocktails with 100% organic, 100% vegetable plates, offered by Con.Bio, with a selection of organic wines from Galassi Maria and Perlage.
This appointment will be held during the SANA OFF event, dedicated to the encounter of ecology, natural cuisine, and healthy living, a mini temporary "cultural disctrict" in the Pratello area, the heart of Bologna.